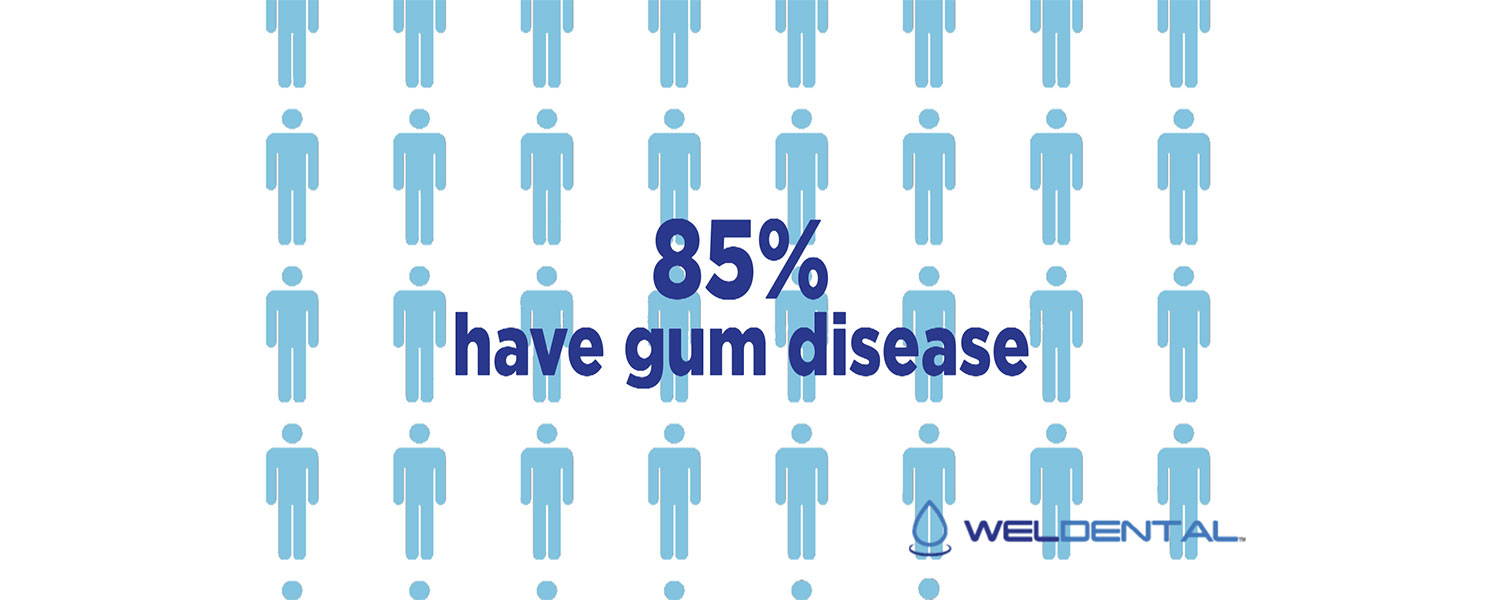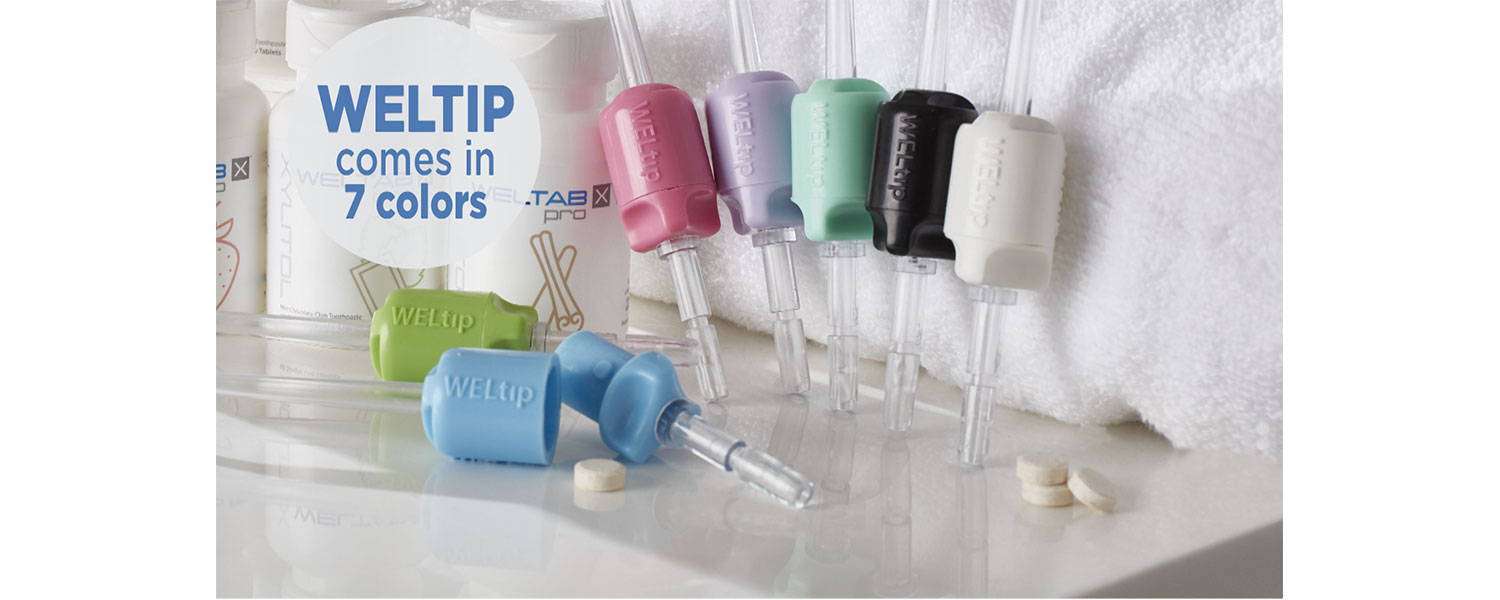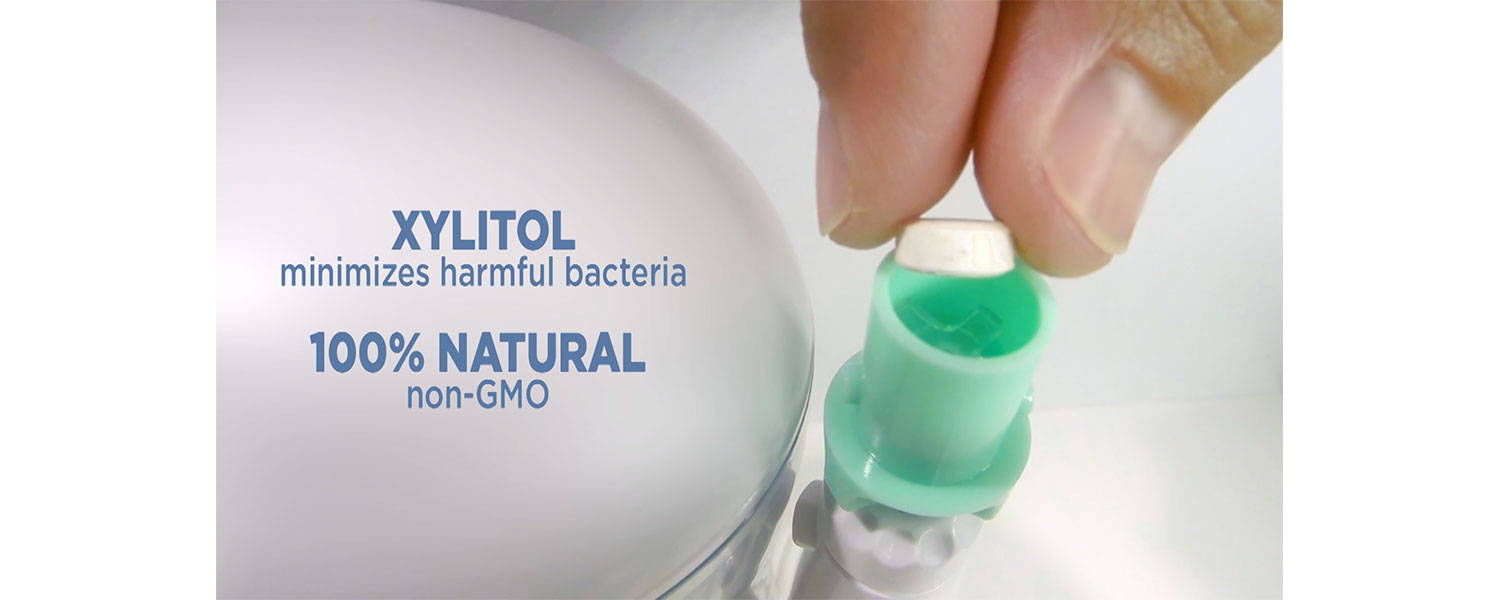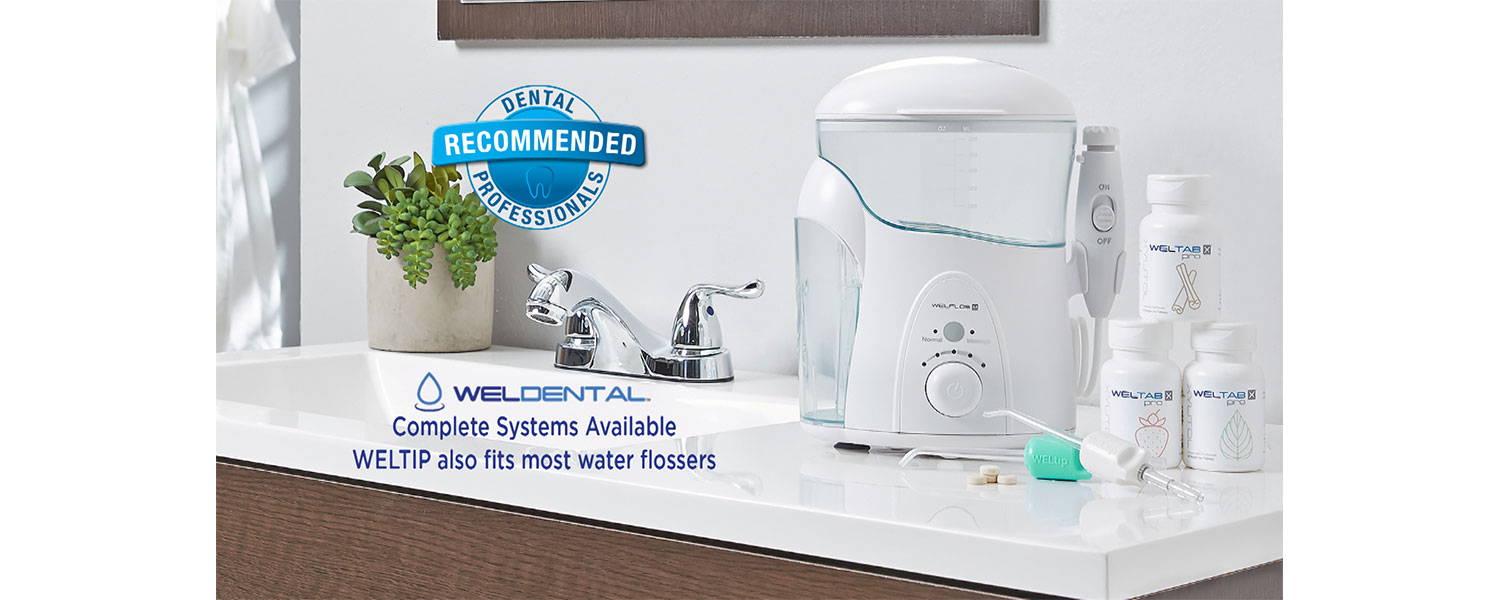 Water Flosser Sets | Reverse Gum Disease Naturally
The Best Water Flosser delivers Xylitol to your gum pockets where the damage begins
WELFLOS are inspected and tested (without water) prior to shipping.
WELTIPs are assembled in the USA. WELTABs are manufactured in the USA.
We make the extra effort so you have a great first experience.
Qualifying is easy
Spend over $100 per year at weldental.com
Not Sure Which Water Flosser You Need?
Pressure Control on Handle

Includes 2 SoFresh Antibacterial Toothbrushes and 1 Spry Xylitol Toothpaste

USA BASED CUSTOMER SERVICE


RECOMMENDED BY DENTAL PROFESSIONALS
Who Knew Water Flossing With Xylitol Could Reverse Gum Disease Progression?

We Did.
Clinical studies have proven that water flossing is beneficial
Clinical studies have also proven that Xylitol minimizes harmful oral bacteria
WELTIP® Flosser Tips Combine Water Flossing With Xylitol
Xylitol does not harm the good bacteria we need for a healthy smile. Xylitol is a natural sweetener that bacteria cannot metabolize. The Plaque Bacteria* absorb Xylitol and starve. You will notice after using our system for a few days your gums feel healthier. We recommend that you brush gently as any plaque is easily removed.
*Plaque Bacteria metabolize sugar, excreting acid that destroys enamel, bone and gums. These bacteria thrive in a wet environment with sugar as a food source.