Xylitol does not harm the good bacteria we need for a healthy smile. Xylitol is a natural sweetener that bacteria cannot metabolize. You will notice after using our system for a few days your gums feel healthier. We recommend that you brush gently as any plaque is easily removed.
Plaque Bacteria metabolize sugar, excreting acid that destroys enamel, bone and gums. These bacteria thrive in a wet environment with sugar as a food source.
A quick press of the Power/Pressure Control turns the WELFLOS on.
Rotate the Pressure Control to adjust and the 5 LEDs will indicate the current pressure level
Suction cup feet secures the flosser to your countertop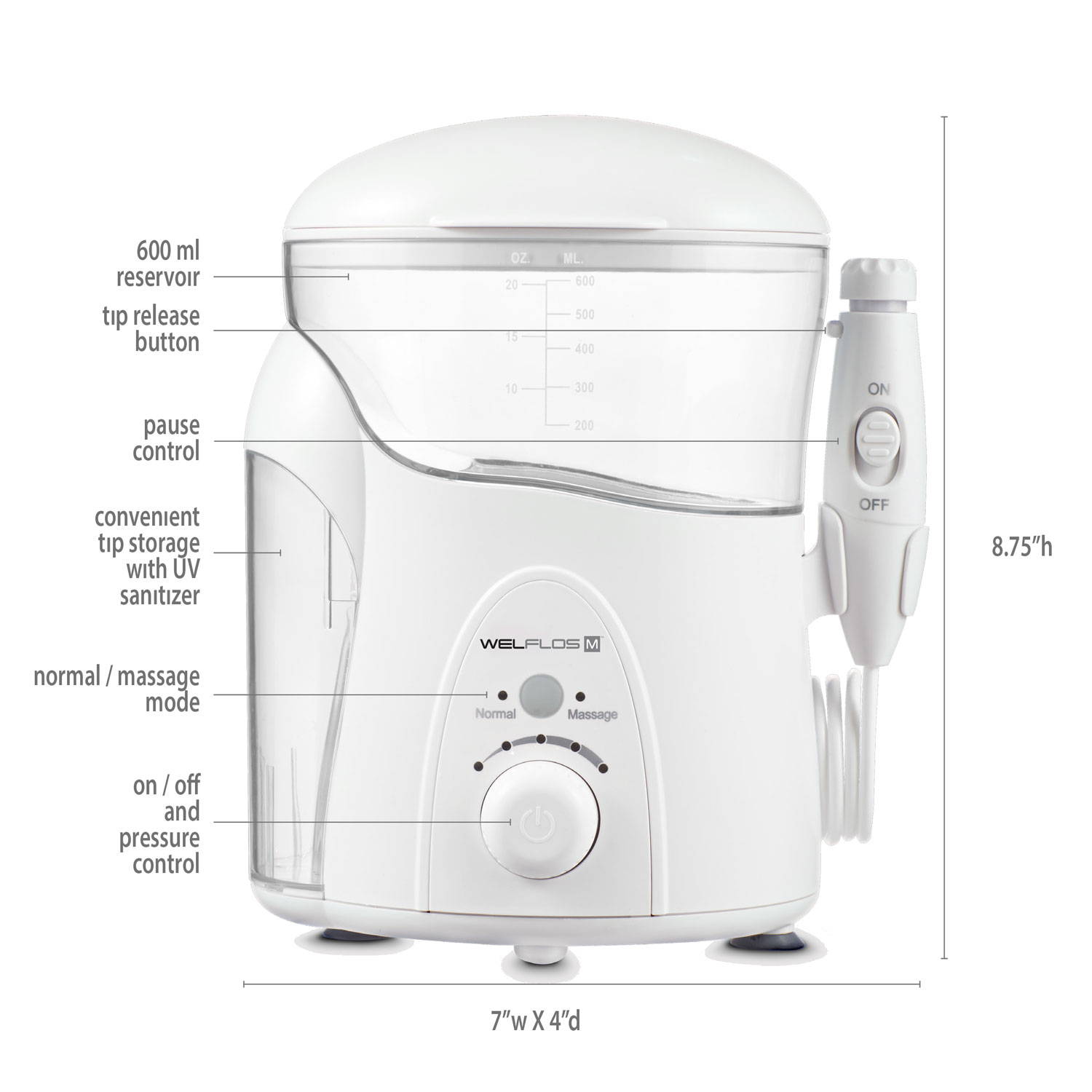 Qualifying is easy
Spend over $100 per year at weldental.com
WELFLOS M has a 6"w X 4.25"d footprint so it will fit on most bathroom counters. The water reservoir holds 600ml which is enough water to floss with our WELTIP + WELTAB toothpaste tablet.
The side storage compartment holds 2 WELTIPs. It removes for easy cleaning. There is a UV light that provides a 15 minute sanitizing cycle that kills 99.9% of microbials.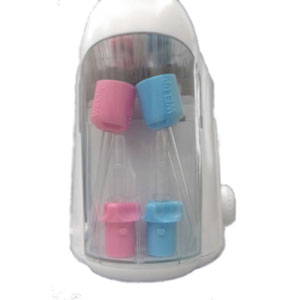 WELFLOS M
1 or 2 WELTIP
1 or 2 WELTAB PRO X Smooth Mint
1 or 2 SoFresh Antibacterial toothbrushes
1 Spry Peppermint Xylitol Toothpaste
2 Year Warranty on WELFLOS M
1 Year Warranty on WELTIP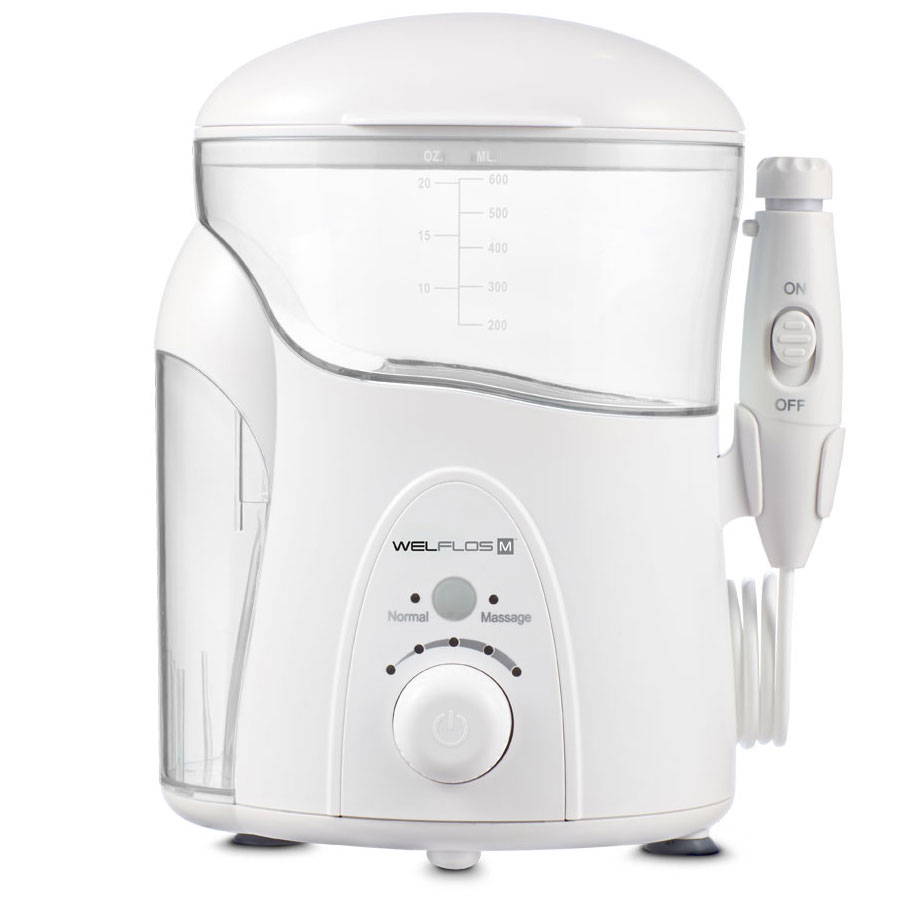 WELTIP is Available in 7 Colors
Blue, Black, White, Seafoam, Purple, Lime Green and Pink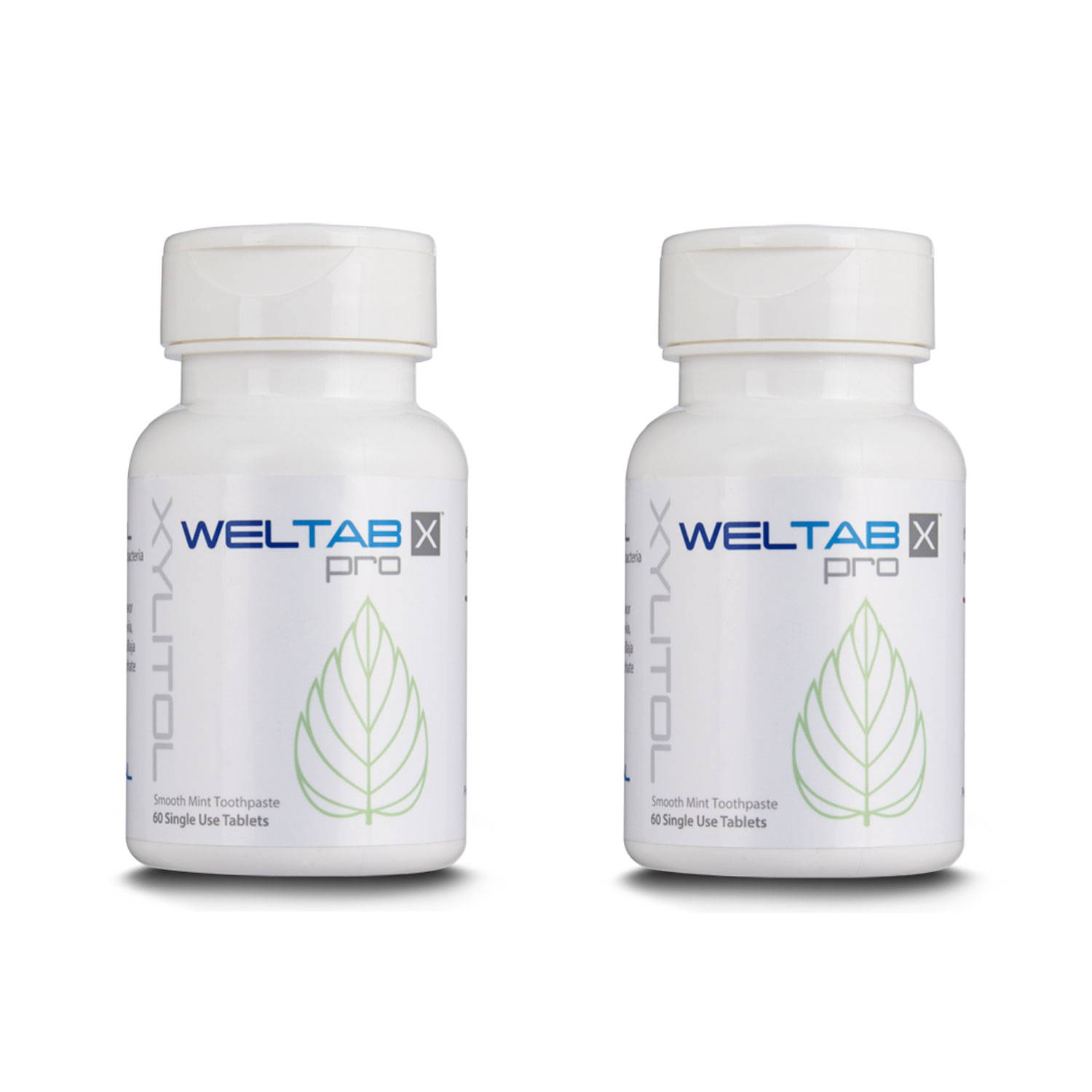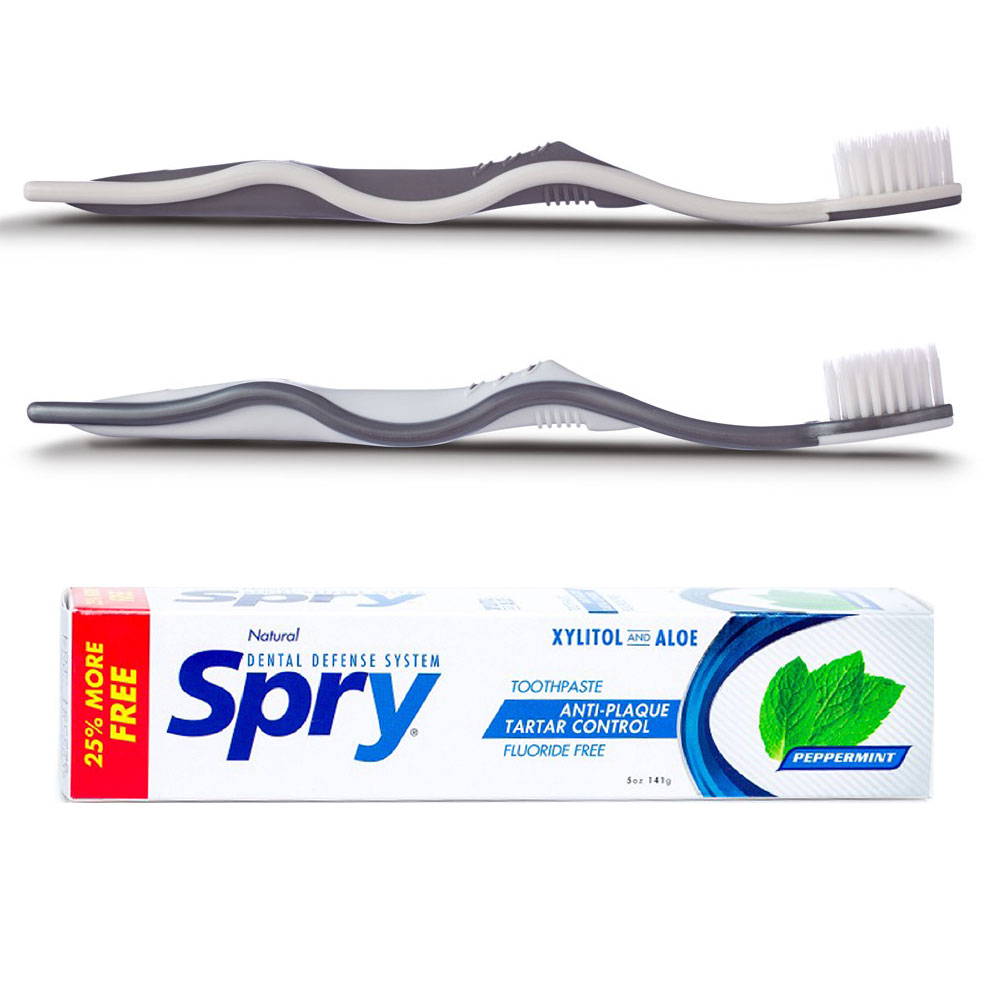 WELTAB is Available in 6 Flavors
Bubble Gum, Cinnamon, Mint Chocolate, Peppermint, Smooth Mint and Strawberry
WELTAB Ingredients: Xylitol - NON-GMO, Natural Flavoring, Hydrogenated Vegetable Oil, Quillaja Saponaria Extract - Organic Foaming Agent, Calcium Phosphate
Spry Toothpaste Ingredients: Water, Glycerine, Silica, Xylitol, Erythritol, Lauryl Glucoside, Sodium Methyl Cocoyl Taurate, Zinc Citrate, Vaccinium Macrocarpon (Cranberry) Fruit Extract, Aloe Barbadensis Leaf Juice, Xanthan Gum, Cellulose Gum, Stevia Rebaudiana Leaf/Stem Powder, Flavor (Natural Peppermint), Sodium Benzoate, Titanium Dioxide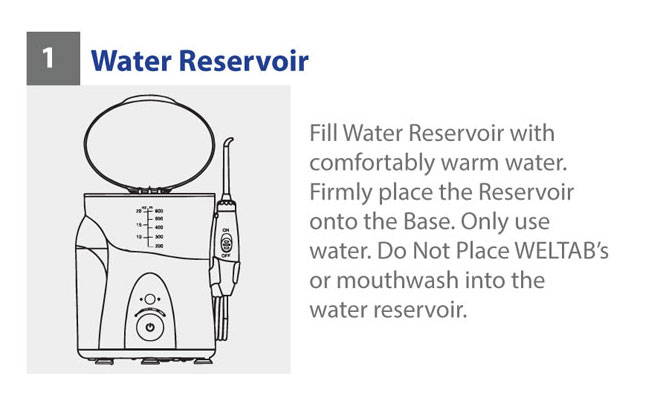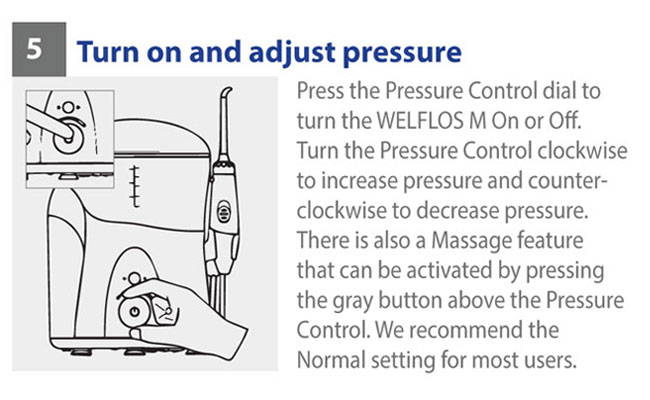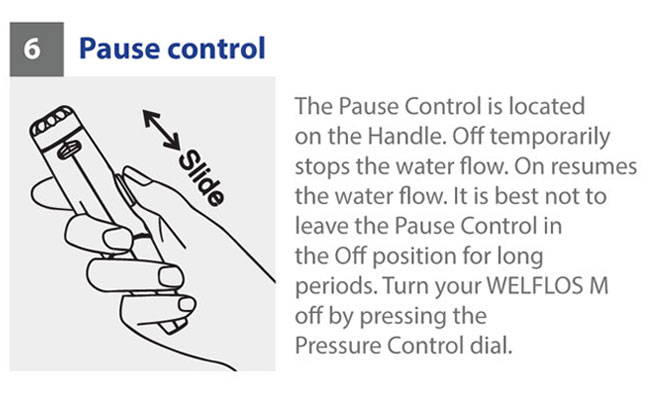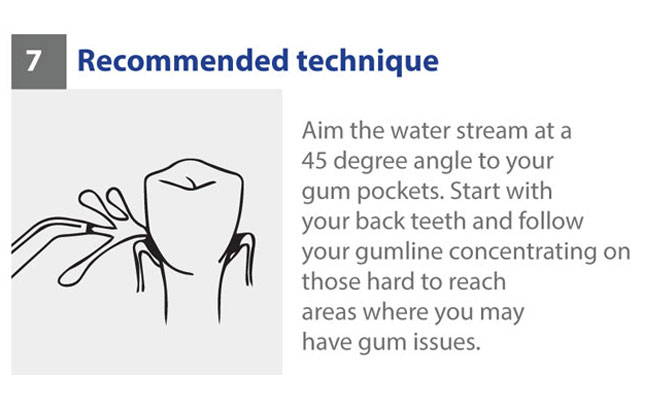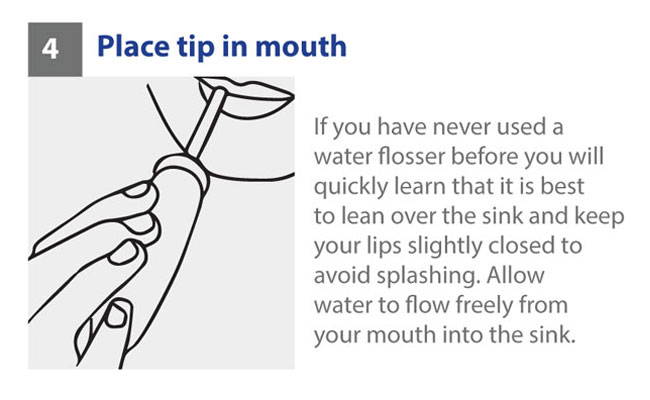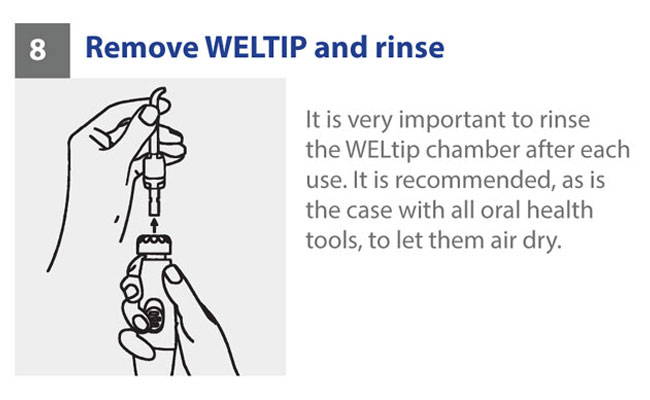 RESULTS
"My dentist gave me an estimate of $2350 for periodontal treatment I needed. Before engaging such extensive treatment, I purchased a WELdental Water Flosser. After 4 months, my dentist was amazed that my need for periodontal treatment had vanished. THANK YOU!"
- Elaine Y January 26, 2018
"I had a dental visit yesterday and was praised for having so little plaque buildup... Great products!"
- Patricia F December 15, 2017
CUSTOMERS ALSO PURCHASED THESE BEST SELLERS
WELTAB PRO X
6 Flavor Choices
Save with Multi-Packs
SoFresh Toothbrush
6 Color Choices
From $3.49
WELdental
Xylitol Sponge Floss
Save with Multi-Packs
Spry Toothpaste
Peppermint
Fluoride Free