WELTIP REPLACEMENT TIPS + 
WATER FLOSSER TABLETS


Our Xylitol Water Flosser Tablets Do Not Contain Silica So They Are Non-Abrasive

Includes The Only Water Pick Tablets That Do Not Contain SLS, Sodium Laurel Sulphate

Fluoride Free

We Use The Safest, Natural Ingredients

WELTIP Is The World's First Patented Infuser Tip™
Compatible Non-OEM replacement for Waterpik Classic jet tips

This WELTIP version is compatible with this Waterpik Classic model
Waterpik is a registered trademark of Water Pik, Inc. WELDENTAL, WELTIP, and WELTAB are not affiliated in any way with the company or their products.
The world's first and only water flosser Infuser tip
 Gently Delivers 100% Natural Xylitol To Your Gum Pockets

 Stops Plaque Bacteria Progression

 Effective Water Flosser Periodontal Treatment at home
Made in USA
WELTIP Is Available In 7 Colors
This WELTIP set comes with 1 WELTIP your choice of color
WELTAB Are Available In 6 Flavors
This WELTIP set comes with 1 bottle of Smooth Mint WELTABs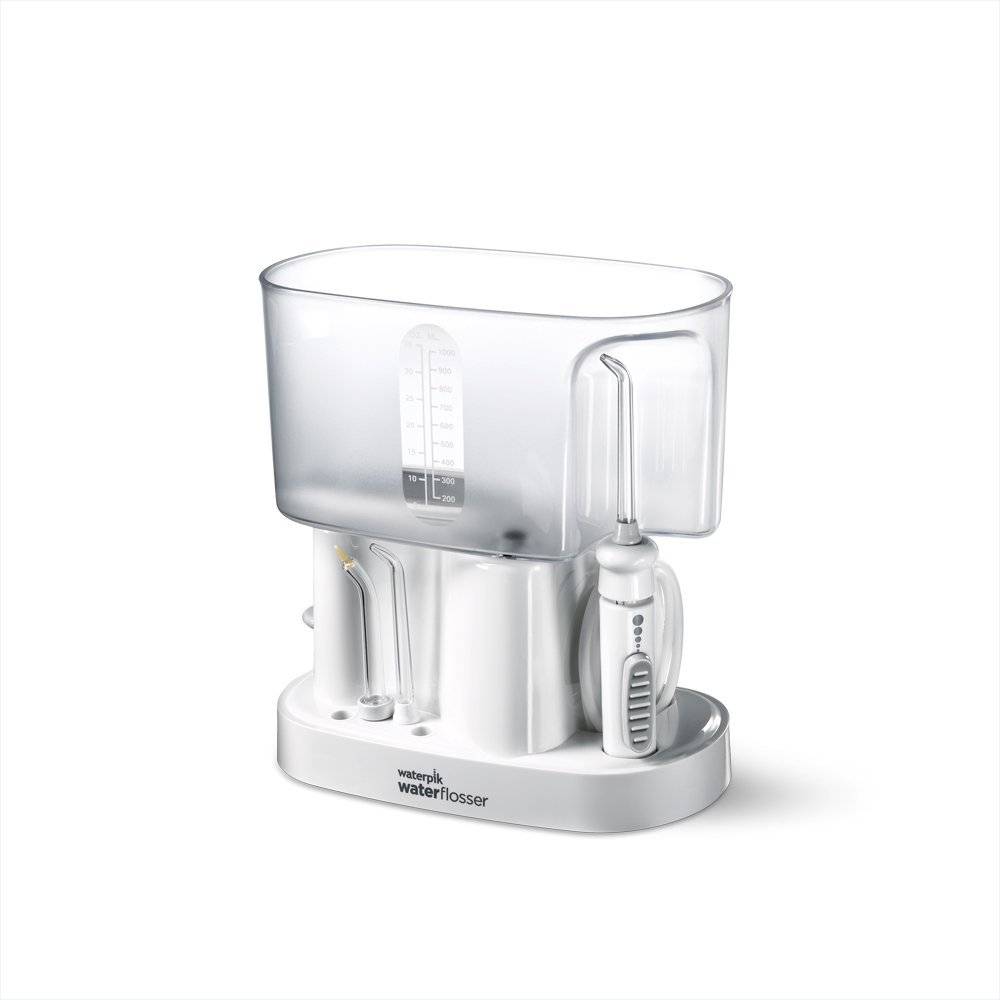 If your Waterpik flosser is the model above this version of WELTIP is compatible.
WELTIP 1 Year Warranty
WELdental warrants to the original purchaser/owner of a WELtip that it is free from defects in materials or workmanship for one year and a replacement will be provided.
We Use The Safest Ingredients Available
Xylitol
Our Xylitol is non-GMO.
Xylitol is a natural 5 carbon sweetener that starves harmful bacteria and nourishes your beneficial bacteria
Natural Flavors
All of our flavors are natural extracts
We don't use flavor oils, like Peppermint Oil, because they are antimicrobial
Quillaja Saponaria Extract
The safest foaming agent we have found
It is a carefully refined ingredient from sustainably harvested quillay trees. Used many foamy drinks like root beer
Calcium Stearate
Calcium Stearate is used to insure tablet consistency
Calcium Phosphate
We use the highest quality Calcium Phosphate so it is enamel safe
Calcium Phosphate when combined with Xylitol remineralize your enamel
Stevia
We use the highest grade of Stevia available
A small amount of Stevia is added as a flavor enhancer. Stevia is also a 5 carbon sweetener with oral health benefits
Our Products Are Simple With No Unnecessary Ingredients