3 to 6 db quieter than other flossers

Simple to operate

800ml water reservoir

WELTIP storage compartment
WELTIP is the Only Product That Gently Delivers Xylitol to Your Gum Pockets Where the Plaque Bacteria Thrive
Xylitol does not harm the good bacteria we need for a healthy smile. Xylitol is a natural sweetener that bacteria cannot metabolize. You will notice after using our system for a few days your gums feel healthier. We recommend that you brush gently as any plaque is easily removed.
Plaque Bacteria (Streptococcus Mutans) metabolize sugar, excreting acids that destroy enamel, bone and gums. These bacteria thrive in a wet environment with sugar as a food source.
A quick press of the Power button turns the WELFLOS on. The Pressure and Pause control is conveniently located on the handle. Suction cup feet secures the flosser to your countertop
Medium Footprint & Generous Water Tank
WELFLOS Q has a 7.5"w X 4.5"d footprint so it will fit on most bathroom counters. The water reservoir holds 800ml which is enough water to floss with our WELTIP + WELTAB toothpaste tablet.
The storage compartment on the left holds 2 WELTIPs. It removes for easy cleaning.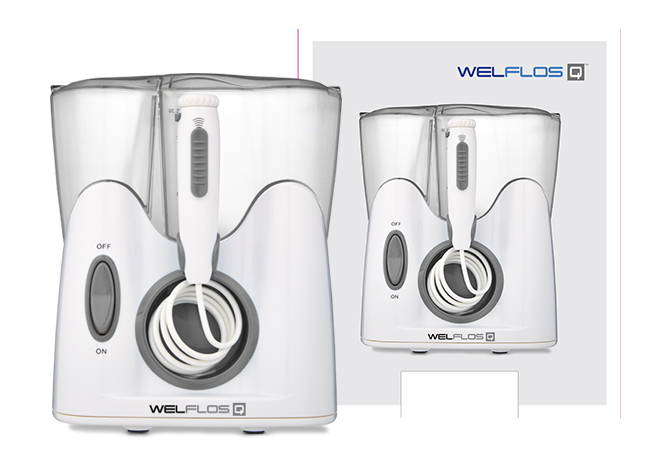 WELFLOS Q with 800 ml reservoir
1 or 2 WELTIP
2 WELTAB™ PRO X Smooth Mint Xylitol toothpaste tablets
2 Year Warranty on WELFLOS Q
1 Year Warranty on WELTIP
WELTIP is Available in 7 Colors
Blue, Black, White, Seafoam, Purple, Lime Green and Pink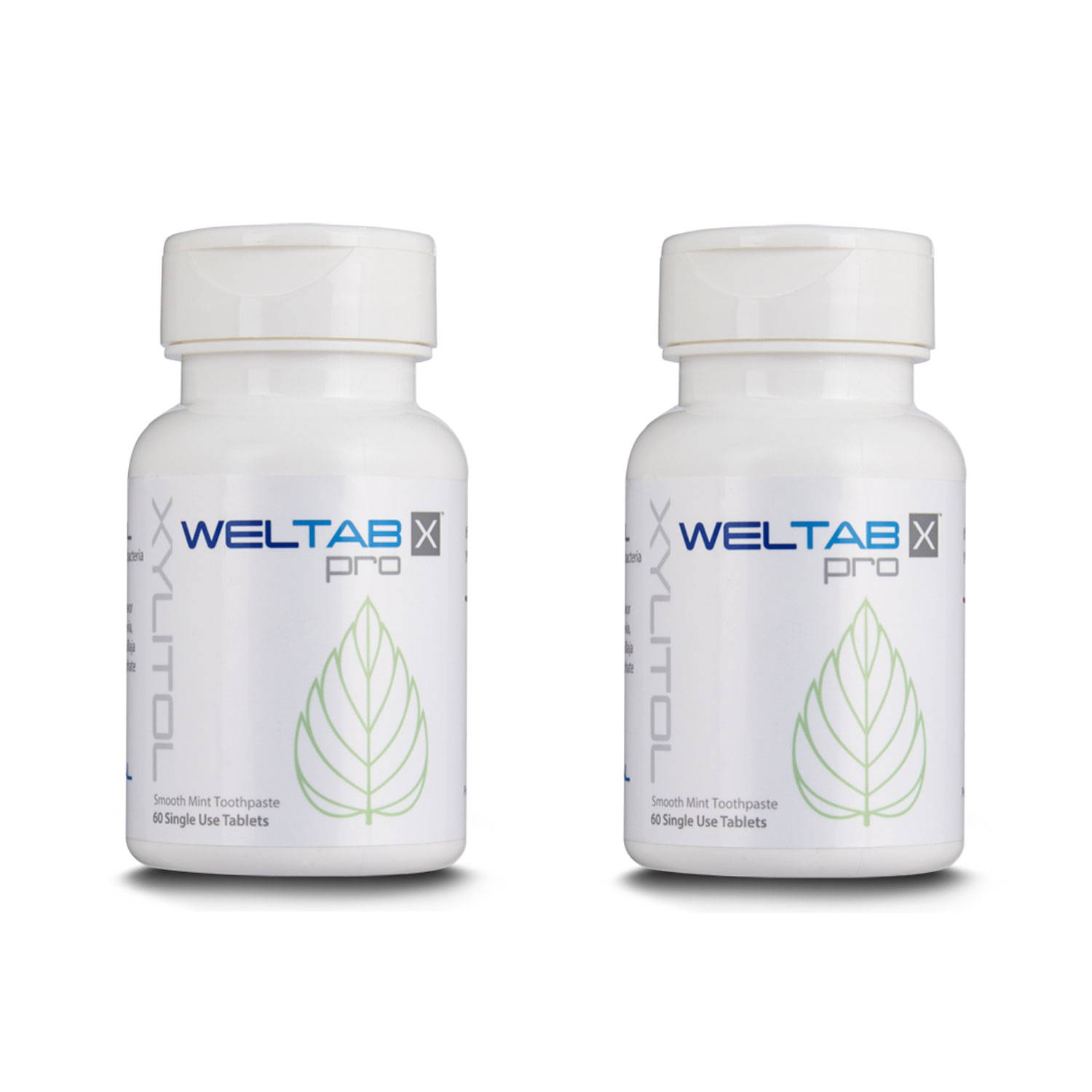 WELTAB is Available in 6 Flavors
Bubble Gum, Cinnamon, Mint Chocolate, Peppermint, Smooth Mint and Strawberry
WELTAB Ingredients: Xylitol - NON-GMO, Natural Flavoring, Hydrogenated Vegetable Oil, Quillaja Saponaria Extract - Organic Foaming Agent, Calcium Phosphate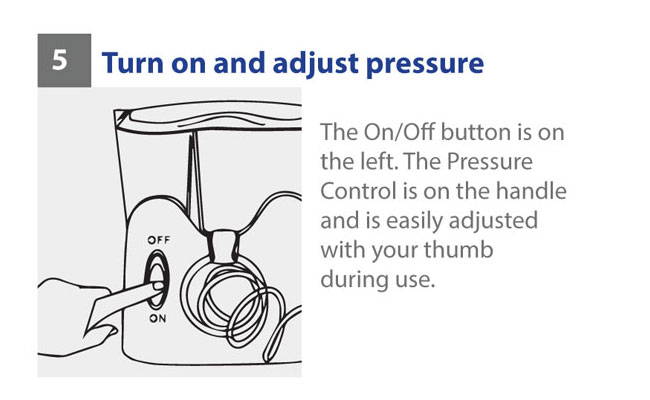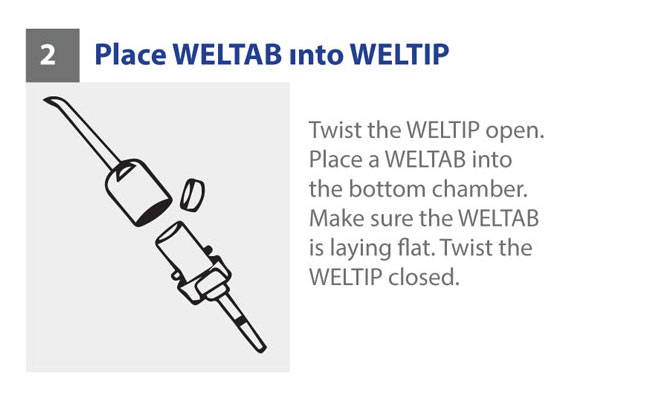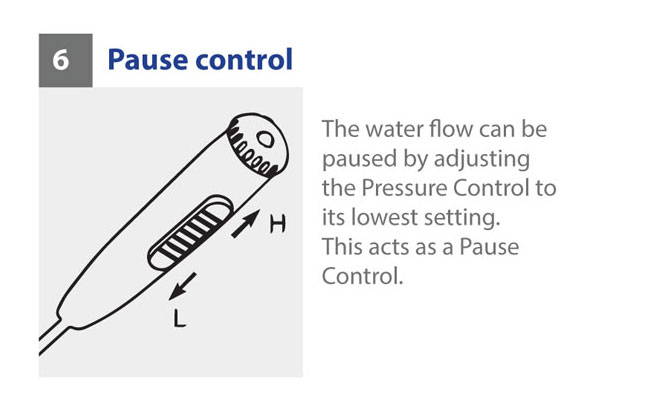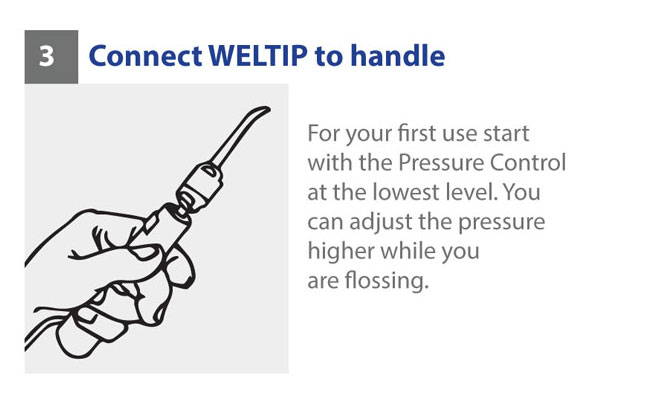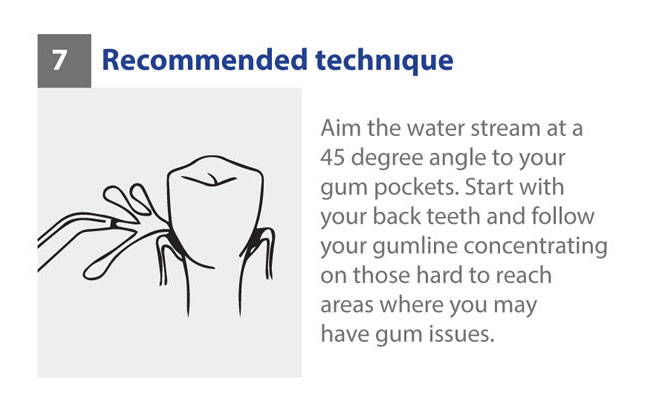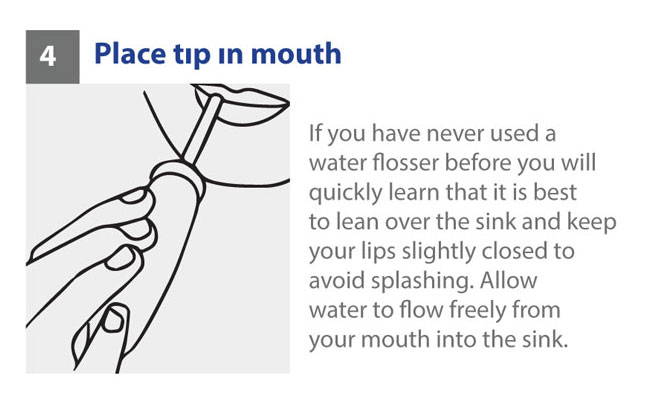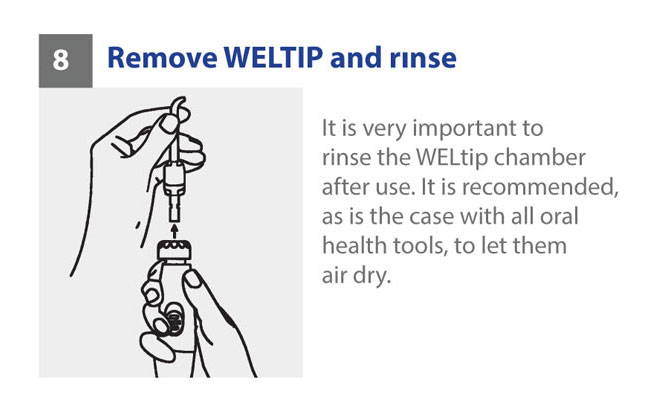 RESULTS
"I had a Waterpik previously, and it worked fine, until the on-off switch became intermittent. So I decided to try the Weldental-- and I'm glad I did! This flosser is great! Works great, easy to use and load up with water and the Xylitol tablet; the tablet rarely leaves any residue behind to be rinsed out; plus, you are minimizing bacteria around the gums by using it. The tablets cost extra for more bottles, of course, but I bought enough to last 3/4 of year, so I'm all set. The pressure output on this flosser is not like the Waterpik-- it has less pressure coming out even at the highest setting when compared to the Waterpik. At first, I was disappointed by the "low" pressure, but then I got used to it and it is just fine by me! I don't know of any disadvantages, but hey, I'm biased-- really like this product-- hope to use it for years to come! If it falls apart for some reason, I'd buy another one in a second! Also, since I use a Sonicare toothbrush, when I get finished with the flossing and brushing session, I feel JUST LIKE I left the dentist after a routine cleaning!"
- Lindsey M January 15, 2018
CUSTOMERS ALSO PURCHASED THESE BEST SELLERS