WELTAB Are Available In 6 Flavors
This WELTIP set comes with 1 bottle of Smooth Mint WELTABs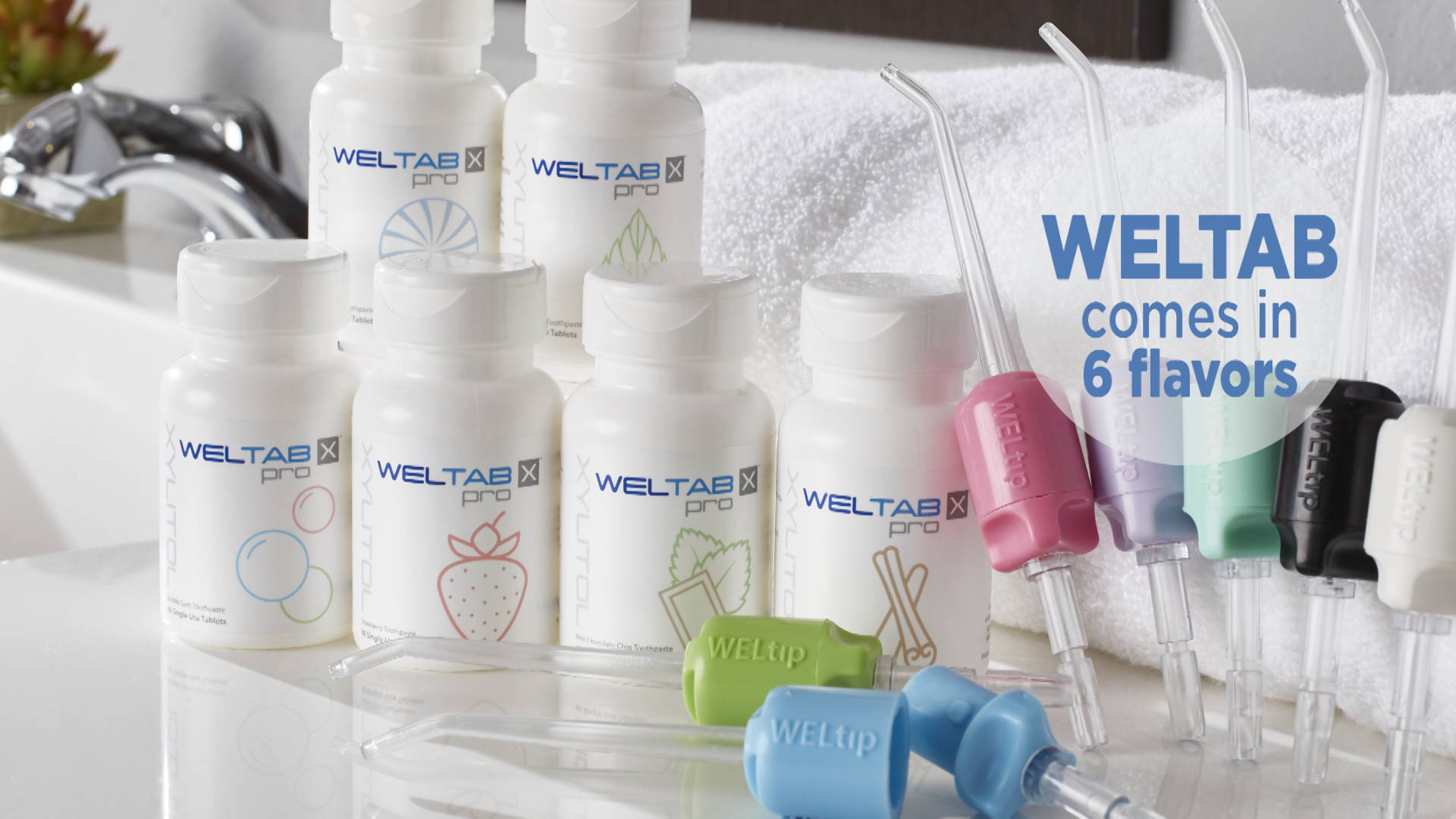 WELTIP Is Available In 7 Colors
This WELTIP set comes with 1 WELTIP your choice of color
The War Against Plaque and Why You Are Losing
Plaque is not a by-product from food. It is an excretion from bacteria. Xylitol is 100% natural & safe for you. Xylitol starves the Streptococcus Mutans bacteria. It is the source of the acid that damages your gum tissue, bone and teeth. This harmful bacteria loves Xylitol as much as it loves sugar. It can't metabolize Xylitol and dies of starvation.
Our Patented WELTIP Infusion Technology delivers Xylitol to your gum pockets. It is the only product that addresses gum disease at the source.
WELTIP 1 Year Warranty
WELdental warrants to the original purchaser/owner of a WELtip that it is free from defects in materials or workmanship for one year and a replacement will be provided.
RESULTS
"My dentist gave me an estimate of $2350 for periodontal treatment I needed. Before engaging such extensive treatment, I purchased a WELdental Water Flosser. After 4 months, my dentist was amazed that my need for periodontal treatment had vanished. THANK YOU!"
- Elaine Y January 26, 2018
"I had a dental visit yesterday and was praised for having so little plaque buildup... Great products!"
- Patricia F December 15, 2017