No More Gum Disease,
No More Periodontitis.
No More Gum Disease,
No More Periodontitis.
We have a tip that is on a mission to stop gum disease forever.
| | |
| --- | --- |
| | |
| | Works with all stages of gum disease |
| | |
| | No more sore, bleeding gums |
| | |
| | Recommended by Dental Professionals over Traditional Flossing |
Water Flosser For Periodontitis Treatment at Home, Toothpaste Tablets and Xylitol Products
WELTIP has versions that are compatible with all Waterpik flossers. Place a WELTAB in the WELTIP chamber and water floss as you normally would. Within a few days your acidic saliva will become alkaline. Brushing and flossing isn't enough for good oral hygiene.
WELFLOS M is the best water pick for people with Periodontal disease or receding gums. The UV storage compartment sterilizes your WELTIP between uses. You can prevent Periodontitis and reverse the progression. Our products create alkaline saliva so your gum tissue can heal.
50% of adults have a form of Periodontal disease. If you have been diagnosed with Periodontitis, this set will get you started with products that will create a healthy alkaline pH saliva and allow your gums to heal. This set includes a tube of Spry Xylitol, Fluoride Free toothpaste and a SoFresh bacteria resistant toothbrush. Many of our customers report not needing a deep cleaning after using our products for a few months.
Zellie's Xylitol mints are a great addition to your daily routine. A little extra Xylitol during the day to keep harmful bacteria at bay.
Eco-Friendly toothpaste tablets that come is several varieties and flavors. We even have toothpaste bits for sensitive teeth. They are the best toothpaste tablets because the are Silica Free and enamel safe. Brush your teeth with Chewtabs. They are gentle on gums and teeth.
Eco toothpaste tablet refills that come in a box with three 60 count Eco-bag refills. The bags may look like plastic, but they are not. They are made from plant material and are compostable.
Use Our Products
Twice Per day
Your Saliva
Becomes Alkaline
---
---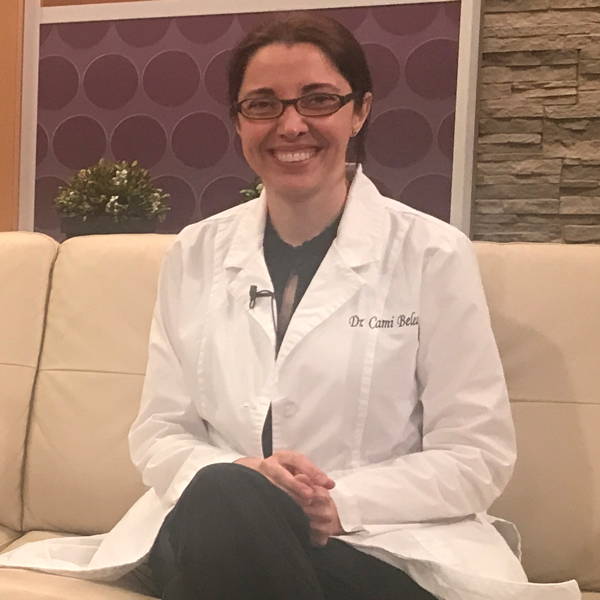 Dr. Cami Belean
Cedar Valley Dental
Austin TX
"We recommend WELTIP to our patients that have Periodontal Disease."
A patient of Dr. Belean's purchased a WELTIP. After using it for 3 months she came in for her Perio cleaning. "We were surprised at how healthy her gums looked." She asked her patient what she had been using. The patient came back to her office to show Dr. Belean the WELTIP and WELTABs. "I went ahead and purchased it for myself and we are recommending it to all of our patients."



"Despite my consistent use of Fluoride-based products, Listerine and a Waterpik, once I turned 46 years old (5 years ago) I could not stop my gum disease and my dentist ordered me to get a cleaning every 3 mos and a deep scaling/cleaning every two years. Very costly and frustrating.
Not wanting to repeat the past I contacted Weldental. And as promised, within a few weeks after using the WelTip/Tabs/Toothpaste and Mouthwash the inflammation in my gums subsided. I gave the Xylitol-based products a full 4 months. Yesterday was my first dental visit and they confirmed what I already knew, my gums are the best they've looked in years. No more deep pockets. After looking at my history my dentist was astounded with the amazing turn-around with my gum health. He even thanked me for the education I gave him on Xylitol. Now they scheduled me for only twice a year cleaning and
no more scaling/cleaning. The cost savings alone pays for my Weldental products.
Thanks guys. I am a customer for life."
---



"I am so thrilled that the Lord led me to this regimen for periodontal disease. A year ago, all my perio charting numbers were 3's, 4's, 5's, 6's, with just a couple of 2's. I starting using this entire system 9 months ago. Now, my latest numbers are 1's, 2's, 3's, with just a couple each of 4's, 5's, 6's. Most of the numbers are 2's and 3's with 23 of the readings registering 1's. If the math doesn't seem to add up, keep in mind there are 4 sets of readings for each tooth. I am looking forward to the day when all the readings will be 1's and 2's. I water floss with the WelDental flosser set and the floss tabs, and brush with spry. I use the Spry mouth spray at bedtime. So very much better than the oils I tried, which killed all bacteria, the good along with the bad...and certainly better than flouride. I am thrilled with the results. It is so wonderful to finally be able to take care of my mouth and teeth with confidence that I'm doing something good for my body. Thank you WelDental for caring. Customer service can't be beat!"